Beauty begins in the gut 💚
---
Remember what your mother used to tell you? "Beauty is on the inside".

I'm afraid she was right, although she could have been more specific - beauty is literally on the inside, right in the gut. "The gut is the centre of your immune system, controlling almost all aspects of your body," explains founder Carla Oates.
Digestion, circulation, hormones are all predominately dictated by your gastrointestinal tract. It is the organ system that extracts, absorbs and processes energy and nutrients while breaking down and expelling toxins.
"All skin problems - rosacea, acne, psoriasis, eczema - begin in your gut," continues Carla.
"When it is inflamed with irritating foods, the digestive membrane can become permeable. This puts more pressure on your liver, flooding your skin with toxins it would traditionally not be dealing with."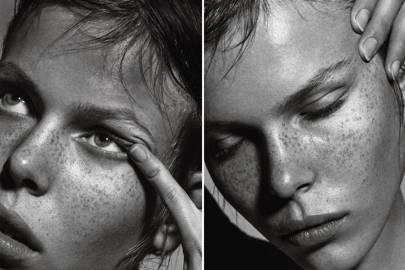 This rings SO true with me - if I eat dairy, I have blemished cheeks in just a few hours. A few glasses of red wine with dinner (aren't they supposed to be good for you?!) and I can see spots forming around my temples. [i]
"Dairy raises insulin levels, which raises testosterone," says Carla. "This causes inflammation and triggers a cascade of hormonal responses that are bad for your skin. Anything hard to digest - dairy, gluten, corn, sugar & soy - can lead to leaky gut."
So what to do?
"Healing foods like slow cooked soups and bone broths are a great place to start," suggests Carla. "Liquorice root, ginger, aloe vera - all are powerful cleansing ingredients that can be easily added to anything. I take them in tea."
"If you want great results, introduce lacto-fermented, probiotic-rich foods," she said. Don't freak out, they are just big words - lactofermentation is a process where ingredients are fermented with lactic-acid producing bacteria. Lactic acid is a natural preservative that inhibits the growth of harmful bacteria while cultivating vitamins and enzymes. Essentially it increases digestibility.
I would love to have the willpower to live a clean, probiotic lifestyle in a full, wholesome manner, but I don't. Thankfully I can just take . A cult-favourite amongst beauty editors, Glow is a bio-fermented formula packed with probiotic superfoods to enhance clarity, hydration and radiance. It's been the skincare secret of those-in-the-know for quite a while and I can hand-on-heart say it is phenomenal. I began taking it two weeks ago and have already noticed a significant improvement in inflammation - my rosacea and blemishes have really calmed down.
More noticeable than even that has been the shift in my body. I had quite severe bloating thanks to my dairy intolerance, but one spoonful of GLOW with a tea post-lactose ingestion has resulted in a bloat-less belly.
If you are really looking to up your nutrition game, invest in one of the three 'boosters' by The Beauty Chef. for a brighter complexion, for more plump skin and for those who run a little dry. Living in London I am neurotic about pollution and apply as many antioxidants on my skin that I can in order to fight free-radical damage; being able to ingest this goodness too allows me to face the city knowing my body is fully equipped to fight the big fight.
There really is no downside to taking supplements; the trick is to select ones that are carefully considered and formulated clean - they work in far better synergy with the body and skin. My advice would be to stick to it for at least 28 days (a full skin cycle) before you decide if it is working for you.
If you need more guidance, go pro...
There is a more professional solution, should you want to dedicate the time and money to really feeling your best. , the ultimate detox retreat for the cool and well-to-do, has opened a clinic in London. Focused on a natural methods of intestinal cleansing that include drinking epsom salts, daily stomach massages and a multitude of other holistic healing treatments, the Harley Street clinic is able to diagnose and treat food intolerances, blood imbalances and gut issues. GLAMOUR's very own Beauty Director checks in twice a year, one of many who emerge refresh, renewed and (not that it matters) noticeably slimmer.
💚 Happy Healing! 💚
Here's exactly what each vitamin does for your skin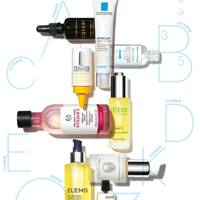 Here's exactly what each vitamin does for your skin
---