How to create maximum impact with a statement lip
---
Beauty Festival
Saatchi Gallery, London
-
A slick of lipstick: AKA the fastest way to add glamour to an outfit, perk up your make-up look and boost your confidence.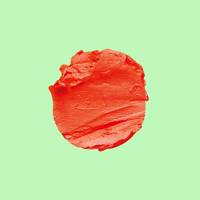 NARS UK Make-up Artist Ambassador, Andrew Gallimore, reveals his top picks and pro tips so you can create the ultimate lip wardrobe for every occasion.
1. The glamour look
"Apply (£23) direct from the wand, then use (£18) to sharpen and slightly exaggerate your lipline. I always like to go a millimetre over the edge of the natural lipline for a plumper pout. To finish, pat a smidge of (£20) onto the centre of your eyelids for a gorgeous contrast."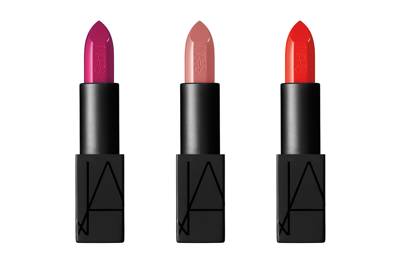 2. The power pout
"Use (£21) to crayon on the colour; it allows you to be precise around the lipline. Sketch the colour all over the lip and add more dimension by patting an extra-matte, powdery finish – try (£24) – on top of the central area of the bottom lip. It makes the lips glow, like they're being back-lit!"
3. Everyday lips
"For a quick-lip-fix grab an (£26). It's so pigment packed, one stroke will leave them nourished and enriched with colour for hours! My favourites this season are Lana, a tomato-red; Anita, a warm nude, and Fanny, a perfect raspberry hue you can wear as a subtle stain or build up for a stronger colour."
NARS at The GLAMOUR Beauty Festival
At the Full Power Pout Make-up Your Mind Service, the NARS Artistry Team will give you a statement lip look and help you shop the range of Audacious Lipsticks, Powermatte Lip Pigments and Velvet Lip Glides.
Find out more at the 2018 GLAMOUR Beauty Festival! Get your tickets on and find out more information on GLAMOUR.COM.