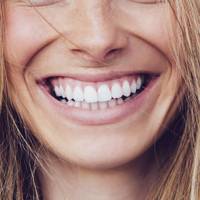 The best teeth whitening kits, strips, gels & DIYs to get those pearly whites
If there's one thing we've learnt from reality stars and A-listers, it's that you can't be in the spotlight without a megawatt smile. And with many of us wondering how to get those pearly celebrity whites, we've decided to put some of the most popular methods out there to the test.
From an organic DIY charcoal paste, to whitening strips, blue lights and even a £750 session at the dentist, these are the most effective ways to whiten your teeth and avoid a Ross from Friends-esque disaster.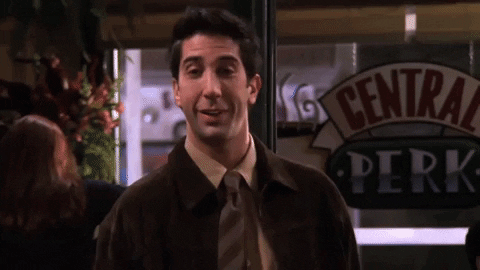 Whitening toothpastes and mouthwashes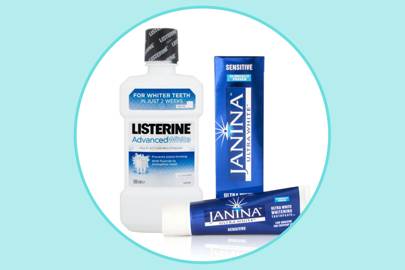 The method: By far the easiest way to get a head start on your pearly whites. This off-the-counter option is a budget hero that delivers results over time, but most importantly cares for your dental hygiene. The way toothpastes and mouthwashes work to brighten your smile is by employing polishers and abrasives that will remove surface stains and lighten discolouration (like dark spots), combined with gentle chemical bleaching agents to whiten. The new , also contains 'optic brighteners', which reflect blue light to make your teeth look instantly whiter. Kind of like how purple toning shampoo eliminates brassy tones and brightens blonde hair.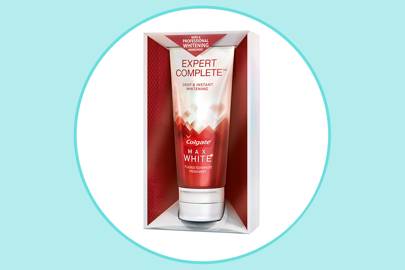 The results: Let us stress again: *gentle* chemical bleaching agents – otherwise you wouldn't be able to use them every day – so a toothpaste and a mouthwash will never get you a Hollywood-white smile. But they will help remove stains, giving the illusion of a whiter smile and keeping your mouth healthy. So it's a good idea to use these as continued treatments before and after other whitening methods.
Product suggestions: Listerine Advanced White, £5.60, ; Janina Ultrawhite Whitening Toothpaste, £11.50, , Colgate Max White Expert Complete Whitening £6, .
Whitening strips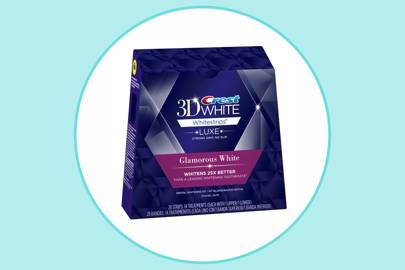 The method: Here's where things start to get way more interesting. Unlike toothpastes and mouthwashes, whitening strips are full of peroxides and bleaches, so the results are more noticeable. You basically just have to apply the strips onto your teeth, wait the recommended amount of time, peel them off and brush your teeth normally. Simples.
The results: Whiter teeth from the first application! Since these strips are full of chemicals you need to be cautious of how long you're leaving them on - sensitivity post-treatment is common but it shouldn't be unbearable; that's a major red flag and you should your dentist to find a better suited whitening option for you. Also, stay away from strips that contain chlorine dioxide, this literally eats the enamel off your teeth. Needless to say that is pretty bad.
Product suggestions: Whitening Stripes, £23.99-£52.99, ; Crest 3D White Whitestrips - Glamorous White, £24.23-£63.45,
Whitening gels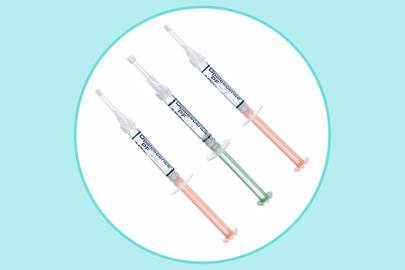 The method: Now we're crossing into professional territory. Although you might have heard that 'a friend of friend' bought the gel syringes and did it all at home, we strongly advise you to pay a visit to the dentist before trying this method. Here's why: while the whitening strips get great results, the gels can really give you that super white smile. Simply because strips contain 1% to 10% of hydrogen peroxide (the main whitening agent on all these products), while the gels can go up to 35% - yep, quite impressive.
And because just applying the gel onto your teeth, may cause irritation to the gums and unwanted whiter spots, you should have a tray made specifically for you - an online-bought ill-fitting tray can cause the same problems. So visit your dentist, he'll be able to tailor make a tray for you and administrate the gel percentage you should be using.
The results: The closer you'll get to an A-list worthy smile without paying the price of a professional Hollywood whitening treatment at the dentist's office. The treatment is done overnight for about a week or two, and may cause sensitivity. Bonus points for the long-lasting results (we're talking years people, years!).
Product suggestions: It is a known fact that the best whitening gels are not sold wholesale, but you can find products online if you already have your tray and just want a top-up.
Whitening lights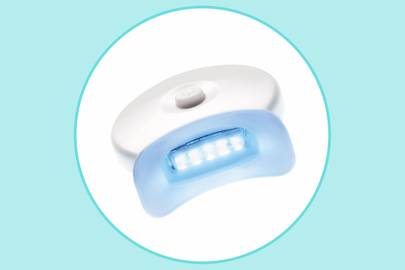 The method: We've said the good, the bad and the 'take my money' right? This is the bad. Well, not necessarily bad, but these are pretty useless. You've probably seen this whitening lights all over Instagram - and while the Kardashians-Jenners might be promoting it, you shouldn't be fooled. UV lights are usually used in dentist offices to speed the breakdown of hydrogen peroxide during whitening treatments - so for starters, the light has no function whatsoever by itself. Most recently, a study published in the Journal of Evidence Based Dental Practice stated that using a "blue light with a wave length between 480 nm and 520 nm," to activate the peroxide had "no real added benefit". Sooo, yeah, total myth.
The results: When the correct wave length is used at a dentist office it can accelerate the whitening process, but by itself it has no use whatsoever.
Product suggestions: None.
Professional whitening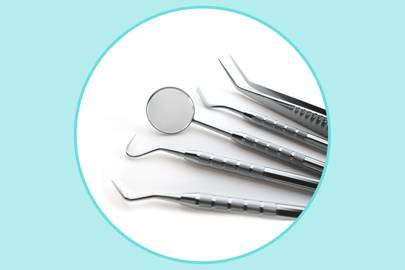 The method: Aaaaah the white glove treatment! Do you really think celebrities use at-home kits every night? No, no they don't. This is a one stop shop (at the dentists office) with a starting price of £500 - yes, you've read that right. Overall, in clinic treatments will always be more effective than at-home ones: "Because the level of whitening agents is greatly reduced in kits like strips and gels. In clinic treatments can be tailored to your needs; if one tooth is significantly darker than others this can be targeted and brought up to a same colour as the others" - says Tim Bradstock-Smith, from The London Smile Clinic. In other words, your smile will be worthy of its price tag.
The results: A-list worthy and what we like most about this one: it's instantaneous! You won't have to wait to see progress or continue with the treatment for weeks. You just have to walk in and walk out of the dentist's office, 30 minutes (to an hour) later.
Product suggestions: The London Smile Clinic's brilliant Philips Zoom Teeth Whitening treatment is £795 at The London Smile Clinic, Ground Floor East, 40-44 Clipstone Street, London W1W 5DW. Call 020 7255 2559 or visit for more information.
Whitening DIYS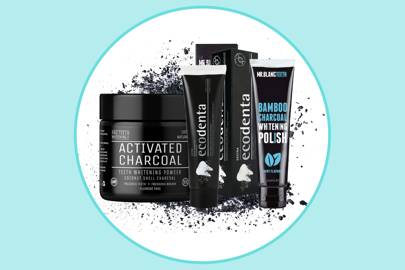 The method: Charcoal is by far our favourite - and the most trendy - way of whitening teeth. DIY a whitening toothpaste by buying activated charcoal from your local health food store or pharmacy. As it is usually sold in tablets you can grind up one or two, and mix it with enough water to form a dense paste, which you will use to brush your teeth with for at least three minutes. Rinse and then brush your teeth normally with your usual toothpaste. You can also just buy ready-to-use charcoal formulas and toothpastes.
The results: Subtle, but definitely more visible than your regular whitening toothpaste & mouthwash. We love that the results are quick and organic.
Product suggestions: Charcoal Teeth Whitening Powder, £20.99, ; Teeth Whitening Activated Charcoal Powder 100% Natural, £9.99, ; Ecodenta Extra Black Whitening Toothpaste with Black Charcoal & Teavigo, £4.99, ; Mr Blanc Bamboo Charcoal Polish, £13,
You can also whiten your teeth with turmeric, check it out...
Turmeric - How to cook it, drink it and make a DIY facemask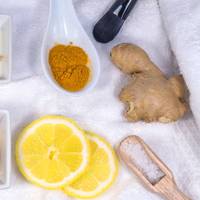 Health
Turmeric - How to cook it, drink it and make a DIY facemask
---