Cardi B is officially doing a design collaboration with Fashion Nova, finally
Cardi B just dropped her majorly anticipated debut album, Invasion of Privacy, this week (and it took less than 24 hours to be , NBD), and she's not slowing down: The rapper revealed that she's working on some sort of fashion collaboration with one of her favorite retailers, the Instagram-favorite Fashion Nova.
If you follow Cardi on Instagram, you know . She'll wear it with Ralph Lauren, Altuzarra, and other designer goods, and she's as the secret for "how rich people like me stay rich."
Cardi B's sister just accidentally revealed the sex of her baby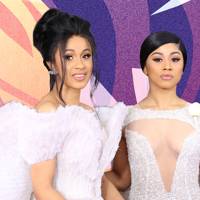 Cardi B
Cardi B's sister just accidentally revealed the sex of her baby
---
And, as she told Apple Music Beats 1 in an interview Thursday: "With FashionNova, they gave me the opportunity to design what I like and what I want to put out, and I'm gonna put out a line with them, a little something-something... It's gonna be crazy because it's what I like."
Cardi B, whose wardrobe will never, ever be described as "minimalist," has repped Fashion Nova on her 'gram, and it's been nothing short of iconic.
Let's revisit some of her best Fashion Nova moments, shall we?
It doesn't seem like anything with change with the upcoming collab, either: "I know that a lot of people cannot afford expensive s***," Cardi told Apple Music Beats 1. "Nobody got no $500 or $400 for a damn shirt and sweatsuit."
Hear, hear. Honestly, the collaboration is great news, but we're almost even more excited for her promos.
Cardi B: 11 important facts to know about the rapper who had the GRAMMYs in hysterics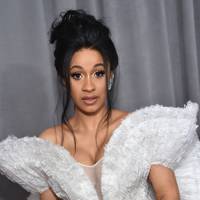 Cardi B
Cardi B: 11 important facts to know about the rapper who had the GRAMMYs in hysterics
---