Meet Emily Weiss, the founder of Glossier: And yes, she's as cool as you'd expect.
Emily Weiss first came to our attention when she had a cameo in US TV show The Hills, and it was love at first sight. One of fashion's It girls, Emily propelled herself into the world of beauty and her career has gone from strength to strength. She launched her blog, Into The Gloss, in 2010 and created cult beauty brand Glossier in 2014.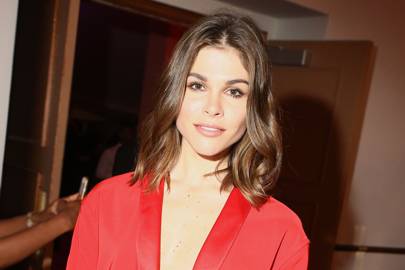 What inspired you to work in the beauty industry?
"I have always been a beauty junkie, obsessed with products. I love the idea of women becoming their own curators and sharing their thoughts about beauty with each other, which is how Glossier was born. The industry before now has been so rule-based and it's nice that women have a voice through social media to inform brands what they want and how they're wearing it. I created Glossier to celebrate that; it's a platform where I listen to my customers and react to their every need – they become co-creators. Beauty is an element of personal style, and Glossier products are modern essentials that form the backbone of everyone's beauty routine. Once you have your base, you can add accents, like a flushed cheek or bright lip."

How do you keep going?
"I always make time for myself. It's really important. Applying my skincare is definitely a time when I can relax and enjoy the downtime."
What's the secret to your success?
"Feedback – I have always welcomed it. It's the way you take a brand from strength to strength. I have 105 people working for me and we have an amazing Glossier community. There is no hierarchy – everyone has a voice and an input into the brand."
[ id="BY_3_A8nEkN"]
What are the best and most challenging things in your work?
"Juggling bigger dreams – we are in the USA, Canada and now London. My vision is huge for Glossier, so we have to walk before we run, but we've only just started, so stay tuned."

What's your go-to beauty look?
"I love dewy skin – you can wear it with anything, a formal dress or a daytime boilersuit. I always wear lashings of mascara and I am never without my lip balm – I panic when it's not in my bag."
If you didn't do your job, what would you be doing?
"I'd be a food critic! I love eating and the experience of dining. Maybe I'll start an Instagram account of food diaries…"

In my beauty bag…
Balm Dotcom in Birthday £9, £14 and £29 all Glossier; Créaline H2O Micelle Solution £10.80 ; Lait-Crème Concentré £20 ; Accord Oud EDP £142 for 100ml .
The Glossier pop-up shop in London is an Instagrammer's dream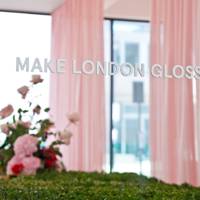 Glossier
The Glossier pop-up shop in London is an Instagrammer's dream
---