Khloe Kardashian claps back at a fan who tried to comment on her relationship in the sassiest way
Khloé Kardashian welcomed a baby girl in April, something many fans will know has been a dream of hers for a really long time.
For the sake of little True, Khloe has given the relationship with her baby daddy another go after Tristan was seen in videos getting close to other women. But, as always, the internet has an opinion on the matter.
One of Khloe's followers wrote: "A year from now @khloekardashian will be over all of this and feeling salty for her super passive IG posts. She's just in the stage of 'but I love him!' Until then let her pretend he's changed and they'll be a happy family. #WednesdayWisdom."
Anyone who follows Khloe knows she's partial to a clap back - and here it is...
"Babe that's not wisdom at all because you're assuming you know who I'm talking about and you're assuming you know my feelings. Assuming anything is anything but wisdom."
You tell 'em, Koko!
The 33-year-old has kept herself to herself while she bonds with her daughter, named True, but has slowly made her reappearance on social media to keep her fans updated with everything that's going on.
After discovering her true love for the gym and keeping fit, it wasn't long until Khloé got back in the gym, which she's previously said is "about clarity for [her] mind and soul".
However, it seems that not everyone is pleased with her decision to hit the gym just five weeks after True's birth (not that it's any of their business). Opening up on Snapchat, Khloé spoke of her frustrations at seeing comments about her choice online.
She said, "The beginning parts of working out kind of suck because you're pushing your body so hard, you're so tired, and you're trying to get, you know, back into your rhythm."
"And it's much more difficult than I think you expect it to be. I've been working out for 11 days now, I feel really good, but tired. My body is sore because it's re-waking itself back up."
"What I'm annoyed about is that I've read a couple of times on Twitter that, you know, they feel like I'm focusing too much on my body, but the truth is, I've worked out five or six days a week before I got pregnant and that's my sanctuary and something I love to do, so I want to start doing that now and getting into my rhythm. In between feedings I want to find time to workout because that's going to be my new normal.
"Just because I have a baby doesn't mean I have to stop doing the things that I love and I love working out and getting my mind right...I've been craving these workouts. I feel really good."
You've got to do right by yourself, Khloé; forget what anyone else says.
Khloé finally gave us a good look at little True earlier in the month and she is GORGEOUS!
The Instagram video was posted to celebrate one month since she was born, and in true Kardashian style, it featured a filter to give True freckles and a flower in her hair. Never change.
Tristan recently spoke out about becoming a father-of-two for the first time.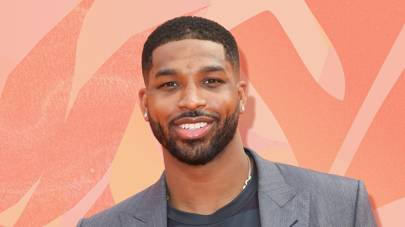 Speaking on the podcast, ', he said: "Prince is getting big, jumping on a little trampoline and baby True is eating, sleeping and, uh, sh*ttin'. That's all they do. That's all they do."
He went on to explain how different it is, being a dad to a little girl: "Yeah, I think with a girl, you're just so much more emotionally like... With a boy, it's just like, "Hey, man. You'll be alright, man. Stop crying." But [with True], it's like, "True, it's gonna be OK. You know, we're right here. Daddy's here to feed you. It's me! Look, yeah!" It's way different, but it's fun, though. It changes you."
A source told E! News that the couple hopes to work through their problems. They said,
"Khloe has given Tristan another chance at their relationship and is trying to put the pieces back together for the sake of True. Although she is crushed by the scandal, Khloe desperately wants things to work and wants to have a complete family."
Despite this being the first time Tristan's spoken out on the matter, a couple of members of the family have spoken out about the situation, with the most recent being the matriarch of the family, Kris Jenner.
Speaking to Ellen on Friday May 4, she gave us a much-needed update on how Khloé's getting on with being a new mum.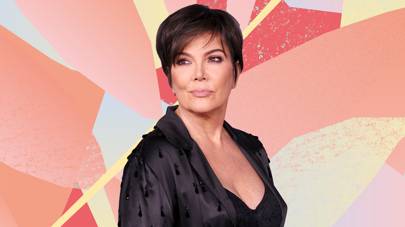 "Khloe is amazing. I'm so proud of that kid. I get choked up because she's such a good mom. Honestly it gets so emotional because - I was in Cleveland last week and it was snowing and she was all nestled in the nursery [with] the baby… She's just concentrating on that. Just being a mom, her baby. And I think that's what her sisters are doing as well.
"She's so excited about motherhood and trying to get the nursing thing down. She's trying, she's really trying. That was a little bit tricky when I was there. She's figuring it out one day at a time and she's the best mom already and the baby is so cute, little True."
She also revealed how dramatic the situation was when True was born, given the circumstances:
"I think we do what we always do and that's spring into action with love and we all hopped on a plane and flew to Cleveland, because that's what we know to do. I'm there to support my kids no matter what happens and I just do the best I can just like anybody else would for their family. There's a lot of us, you know. So we all get together and we do things together and we're a force to be reckoned with."
"So we get there and we're supporting her - she gave birth within hours of us arriving, it was crazy. It very exciting though at the same time.
"I think it was all sort of simultaneously happening. We knew she was going to have the baby within a week and then I brought the doctor. So I brought the doctor on the plane and the nurse practitioner like, 'we've got to get there!' And then we were calling from the plane going 'what's going on' and they [said ] 'she just got her epidural'. I didn't even think we would make it but we did."
We're so glad to hear that Khlo is staying focused and is settling into motherhood well.
Tristan, the Cleveland Cavaliers player at the centre of the sh*t storm, has remained tight-lipped about the situation, but broke his Instagram silence recently, prompting a barrage of hate from frustrated fans.
Avoiding the topic completely, he posted about a basketball win, writing: "WHAT AN ATMOSPHERE IN THE Q!! GREAT WIN #OnToTheNextOne"
It's probably just an unfortunate phrasing choice, but his sentiments didn't go down well with fans. At all.
One wrote, "'On to the next one' you talking about the game or the next woman you're gonna impregnate & play up on." Others said, "u r a good player, but sadly not in basketball", "THE AUDACITY" and "Oh we KNOW you're "on to the next one" SMH". Oh dear, Tristan.
Khloé has yet to say anything on the matter, but fans think she's been sending cryptic messages via her app.
In a message titled My Wish For All My Siblings, she wrote: "I genuinely wish for all of my siblings that they find everlasting happiness in all that they do! Life is short, and at times, we put so many others before us, but one of our priorities should be our own happiness.
"Once you have that, it trickles down to everyone around us. I sincerely wish happiness and peace to my sisters and brother."
Her fans quickly took to Twitter to respond to the post, with many saying that she should 'let go' of Tristan and find her own happiness.
Big sister Kim also broke her silence on The Ellen Show, where she described the situation as "f*cked up".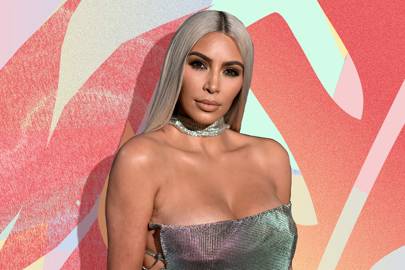 Ellen asked Kim for her opinion on the matter, to which she responded: "Poor Khloé...
"Like, I don't even know how to describe it besides it's just so f*cked up."
She continued: "We really were rooting for Khloe and we still are. She's so strong and she's doing the best that she can.
"It's a really sad situation all over. I kind of made this rule with my brother. If there's a baby involved, I'm going to keep it cute and classy and try not to say anything negative because one day True is going to see this. It's just so messed up."
A pretty mature response, wouldn't you agree?
After welcoming baby True, Khloé shared an adorable love note to her child - and whether you're a Kardashian fan or not, it will really melt your heart. It read: "Our little girl, True Thompson, has completely stolen our hearts and we are overwhelmed with LOVE. Such a blessing to welcome this angel into the family! Mommy and Daddy loooooove you True!"
Despite the difficult drama that's unfolded between the couple in recent weeks, amid Tristan's cheating rumours, it seems like Khloé is staying positive for her baby girl and reassuring the world that she's all about surrounding her first-born with love.
Although there's been speculation about her taking Tristan back, nothing on the status of their relationship has been confirmed yet.
According to TMZ, many members of the family were in the room for True's arrival - Kourtney, Kim, Kris and Khloe's BFF Malika - and even Tristan was there for the birth.
One of the first members of the klan to send their congrats to Khloé was Kim, who, as well as expressing a lovely sentiment, made us spit our tea out with her closing comment.
She wrote,
"@khloekardashian I'm so happy for you! Your baby girl is so beautiful! You are so strong, you made that look so easy! I can't wait for our baby girls to grow up as best friends the way we are! I'm so happy I was able to return the favor of holding your leg while you pushed LOL"
Oh Kimmy, never change. She also confirmed what we were all expecting, that the baby is GORGEOUS!
Kris Jenner originally confirmed the news via social media a few hours after the news broke. W Mag shared a GIF of Kendall saying 'baby' over and over again with the caption: "When three of your sisters give birth in under a year. Congratulations to @KhloeKardashian on welcoming another girl to the KarJenner clan."
Kris commented on the tweet saying: "BLESSED!!!"
She also reposted the sentiment on Instagram.
It seems like just yesterday that Khloé broke the news to Tristan and melted all our hearts.
She explained how she had to FaceTime her boyfriend with the news while he was away in Toronto.
"Oh my god. Are you kidding or are you serious?" he asked. Khloe then admitted that she was "serious", and Tristan started crying.
"Are you crying?" Khloe recalled Tristan asking, before she said: "I'm crying, I don't know what's happening".
Determined to tell their family and friends together, Khloe had to keep the pregnancy a secret for a while.
Ever the investigative sibling, Kourtney raised the alarm. "I think you've gained a few pounds," she told her younger sister. "Have you amped up the eating since [Tristan's] been back?"
Finally ready to break the news, the happy couple gathered friends and family at Kris Jenner's house where Tristan told the group they had an "announcement" to make.
"We're having a baby!" an excited Khloe told the group.
While the family squealed with delight, the ever-brilliant Kourtney remarked: "No wonder you gained a few pounds."
The revelation came just weeks after Khloé gave her first interview since confirming her pregnancy. Appearing on The Ellen Show, the reality star opened up about life as a mum-to-be and even revealed potential baby names.
"At the beginning, the first trimester is the worst," said Khloé. "No one knows you're pregnant yet and you feel the most uncomfortable. I think once people know you're pregnant, you get all those excuses. Hopefully, I look pregnant, not just fat, so people realise if I don't feel well or tired or whatever. It's hard for me to breathe right now, but other than that I'm good."
"It's a pretty tight outfit," joked Ellen. "That's not really maternity clothes, is it?"
"It's not, no. I'm going to try to not wear maternity clothes as long as possible."
When asked if the pair were planning to marry any time soon, Khloé replied: "I hope so, but I'm not in a rush for any of that. As you know, I've rushed quite a few things before, so right now I'm so loving the place I am in my life and I'm just happy with how things are going. We talk about it, for sure, but we're both just happy where we are. What's meant to be will be."
Back in December 2017, the exciting news was announced in a heartfelt Instagram post. Khloé, who has publicly struggled to have children, wrote:
"My greatest dream realized! We are having a baby! I had been waiting and wondering but God had a plan all along. He knew what He was doing. I simply had to trust in Him and be patient. I still at times can't believe that our love created life!
"Tristan, thank you for loving me the way that you do! Thank you for treating me like a Queen! Thank you for making me feel beautiful at all stages! Tristan, most of all, Thank you for making me a MOMMY!!! You have made this experience even more magical than I could have envisioned! I will never forget how wonderful you've been to me during this time! Thank you for making me so happy my love!
"Thank you to everyone for the love and positive vibes! I know we've been keeping this quiet but we wanted to enjoy this between our family and close friends as long as we could privately. To enjoy our first precious moments just us"
We're super happy for Khloé - it's no secret she wanted to have children, and she's so good with her sisters' children. Plus, in an episode of season 13 of Keeping Up With The Kardashians we watched her find out the heartbreaking news that her chances of conceiving were low.
The doctor told Khloe: "What we're looking at is [if] there's nothing that's going to get in the way of a healthy pregnancy.
"These are follicles, these hold eggs, so this is just giving you an idea of how young your ovaries are. There are fewer follicles than I anticipate for a normal 32-year-old."
Panicked, Khloe replied: "Shut the f*ck up! This is definitely not at all how I thought this appointment was going to go. What if I can't get pregnant?"
We're so happy that Khloé's dream is coming true.