Kylie Jenner just called out a fan who claimed that she and Travis have broken up
Although she's had her fair share of failed relationships (haven't we all?), it seems that Kylie Jenner is well and truly settled with the father of her child, Travis Scott.
The pair welcomed their baby girl, Stormi, in February and it seems to have been smooth sailing ever since - despite what the rumours are saying.
In fact, Kylie's so keen to shut down the gossip, she actually responded to a fan who claimed that they've broken up. They wrote,
"Remember how my dad is a mover, and moves all the Kardashian/Jenner's?????? Well home boy spilled the tea and told me that TRAVIS SCOTT AND KYLIE SPLIT. He said they moved all of Travis' shit out of her house. Shouts to my dad for keeping up with the Kardashian's (sic)...Kylie also gave my dad more tequila so it's lit."
Calling BS on the tweet though, Kylie responded, "obviously fake."
Kylie's watching. Always watching.
It seems like just yesterday they were making their first official appearance on theMet Gala red carpet.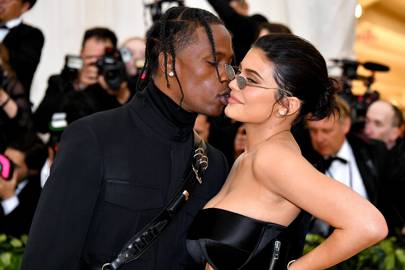 Marking their first big red carpet appearance together, and Kylie's third Met Gala trip, this also signalled their first big night out since the arrival of Baby Stormi.
The couple were seen kissing and holding hands on the red carpet whilst Kylie kept her cool with the trend of the moment, ugly AF Matrix sunglasses. Neither seemed to pay much attention to the Met Gala's controversial 2018 theme, 'Heavenly Bodies: Fashion and the Catholic Imagination'.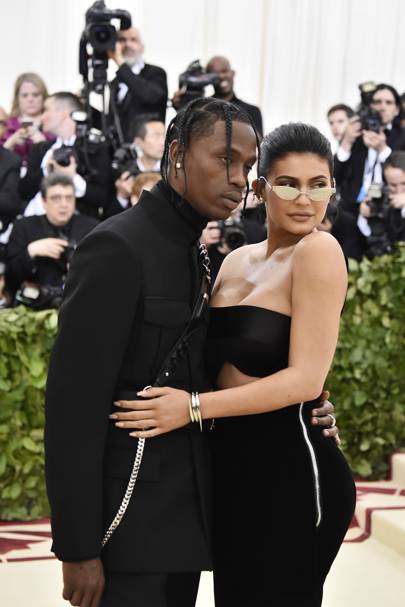 Wearing Alexander Wang, the 20-year-old beauty billionaire was fresh from her beachside holiday - the couple's first vacation as a family of three. It is thought that prior to the event the couple spent time readying themselves at Gigi Hadid's apartment.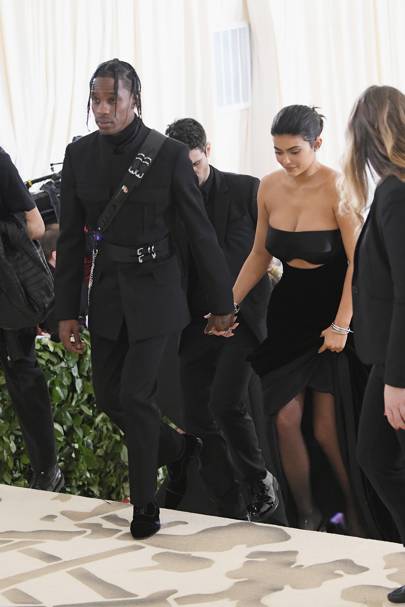 Kylie Jenner and Travis Scott have been dating since April 2017. Rumours swirled around the couple after a series of loved-up courtside pictures, Miami struts and Instagram posts.
After two months of dating the pair were seen getting matching tattoos, all before revealing they were expecting their first baby together.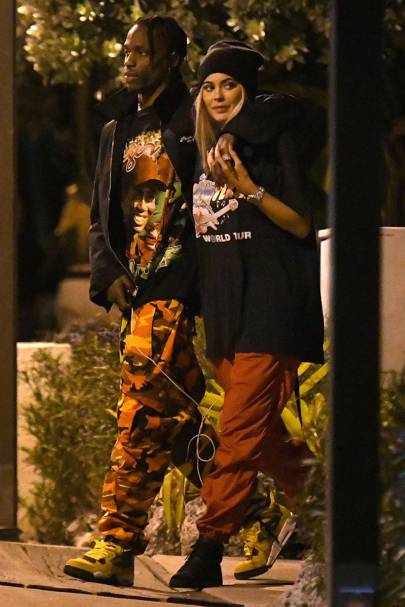 The matching butterfly tattoo holds a strong meaning for the couple. Travis' track 'The Butterfly Effect', was released in May, just after they started dating. And we've suspected that 'butterfly' was the rapper's nickname for Kylie:

The couple were first spotted holding hands at Coachella and went Instagram official with this post:

Kylie split with Tyga in May 2016, and previous to Kylie, Travis dated Rihanna - they were together for almost a year (before her rumoured relationship with Drake).



У нашей фирмы нужный портал на тематику www.np.com.ua.