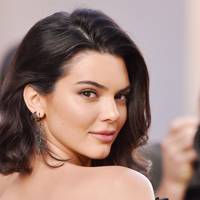 Pro tips to help you choose your perfect hair length
Thinking of going for a shorter style? While we love long hair, bobs and lobs, our attention is now getting drawn to mobs.

MOB
What's a mob, you ask? It's an in-between mid-length bob. It doesn't quite reach the shoulders, but it sits well below the chin. Take Hailey Baldwin's stunning style for example: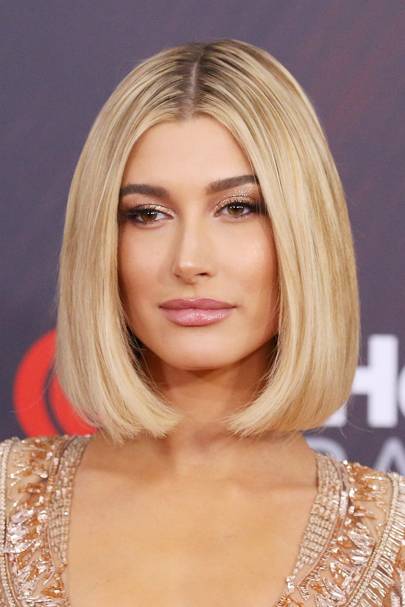 We asked Tresemme UK Hair Ambassador, Aaron Carlo, for his tips on how to wear your mob.
"Be careful not to over style your mob. If you choose to have a curly style, try a 3D curl instead of a bouncy round curl. To create a 3D curl, use your wand to create 's' shapes on your lengths," says Aaron.
"Keep your layers hidden and discheveled with a blunt cut so that your mob doesn't flick out at the shoulders."
"When going to the hairdressers, it's always useful to take a picture reference. Celebrities Adele, Jennifer Lawrence and Khloe Kardashian are queens of the mob and great hairspiration."
BOB
Bobs have long been the chosen cut for many women with icons like Coco Chanel and Anna Wintour championing the style. So what's the modern way to wear this look?
"The key to updating this look for 2018 is to keep the ends a little feathered and not too blunt", says Sam Burnett, KMS Global Style Council Member.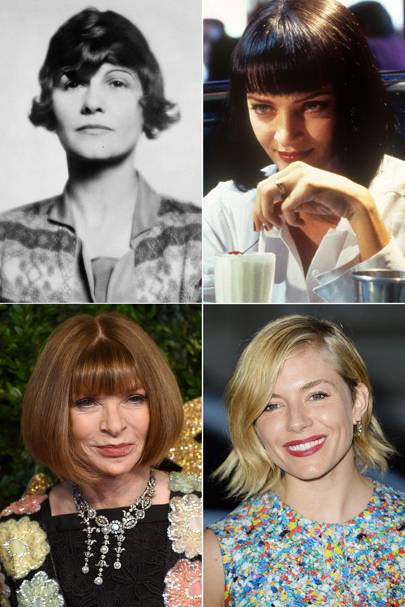 "Working with less volume on the roots will also ensure the finished look is modern."
"Try a combination of Moistrepair Revival Creme (£17.50, ) and Hairplay Sea Salt Spray (£17.50, ) in the palm of your hand, before running through hair and twisting sections to encourage a natural texture and an undone, effortless finish."
LOB
"The difference between a lob and a bob is essentially the 'lob' is a longer cut than a bob aka- LONG BOB", says . The lob hairstyle has been the cool-girl's choice of cut as seen on celebrities such as Rosie Huntington-Whiteleyand Alexa Chung.
When it comes to styling your lob, prep is key. Add volume to your lob with " before blow-drying with a large round brush- this is essential to add volume at the roots," says Mark.
If you have an occasion Jordan recommends the following: "Plan for your optimum hair moment- lived in waves and second day hair always looks sexy and cool." Create tousled waves with
We think these girls have the perfect lived in waves...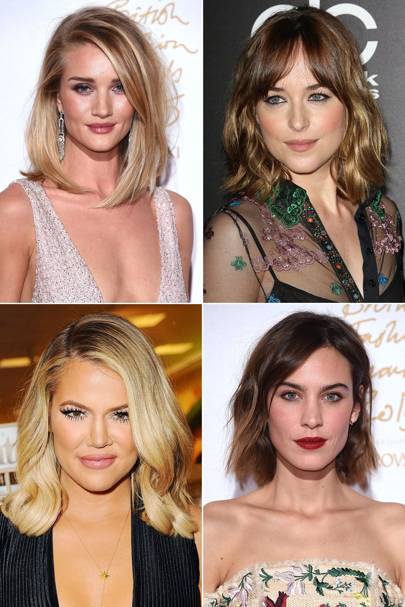 Choosing your cut
When choosing your cut it is important to consider your face shape, how you style your hair and, believe it or not, your colour.
explains, "Face shape is really important when choosing between and lob and a bob cut. Round faces should stay away from super short styles and if you have a square jaw a side parting is best regardless of your cut."
Not sure of your face shape? Here's a little help...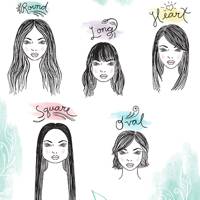 Your colour...
Colour can really bring a new cut into its own allowing you to accentuate layers and the shape of your hair.
"Highlights and balayage add great texture and movement to a lob cut. Whereas an all over colour will add a super graphic edge to a bob cut," says Jordan.
Chosen to go with a bob? Find the perfect one from our inspo edit: