Prince William just revealed what Prince George has in common with Princess Diana and now we're crying
Whether he's acting like an absolute boss on royal tours, greeting Barack Obama in his pjs or having some top bants with his cousins on the balcony at Buckingham Palace, we live for Prince George's every move.
Can you believe the young Prince has just turned five? How time flies when you're having fun. Although he looks like butter wouldn't melt here, we know he's got a rather cheeky side, too.
If, like us, you live for every Prince George update, you'll *love* the latest one.
Prince William has revealed that his son is loving his dance classes at school - and takes after Diana, who famously loved to dance.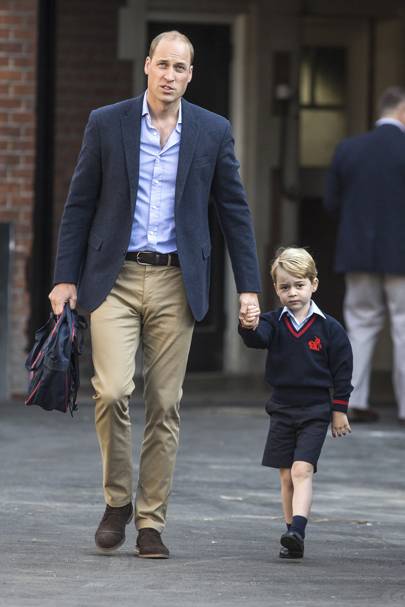 Speaking to a finalist for the Radio 1 Teen Awards called Junior who's a dance lover, he said: "George is doing dancing as well, he loves it. And it's kind of... my mother always used to dance, she loved dancing."
"And if it's something you love, you do what you love. Don't let anyone else tell you otherwise. Keep at it."
We're basically crying.
We last saw Prince George at Princess Eugenie and Jack Brooksbank's wedding, where the little pageboy and his cousin, Savannah, were seen up to their usual tricks. Just look at these hilarious snaps!
Savannah can be seen pretending to play the trumpet, which left Prince George in absolute hysterics.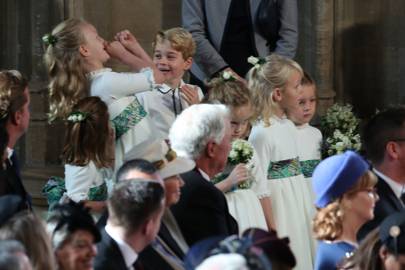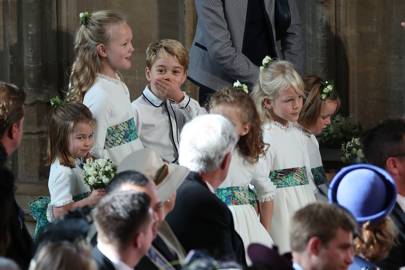 Ah, cousinly love.
If that wasn't enough, Princess Charlotte absolutely stole the show as she made her grand entrance and perfected her royal wave.