This Love Island star went on a date with Hollywood heartthrob Chris Pine before flying to the island
Not only will this year's batch of contestants leave the Love Island 2018 villa with a killer tan, they'll also have amassed hundreds of thousands of followers, have brands clambering over each other to work with them and, ultimately, quickly become household names for featuring in one of the best tv series in the UK.
But for one of this year's islanders, she's no stranger to the fame game.
Not only has Samira Mighty starred on the West End in Mamma Mia! and Dreamgirls (no biggy), she also dated someone rather famous.
Samira and Alex
Samira, was automatically coupled up with Dr Alex George in the first episode of the much-anticipated show, revealed that she once went on a date with someone ever so slightly famous... in the form of Chris Pine.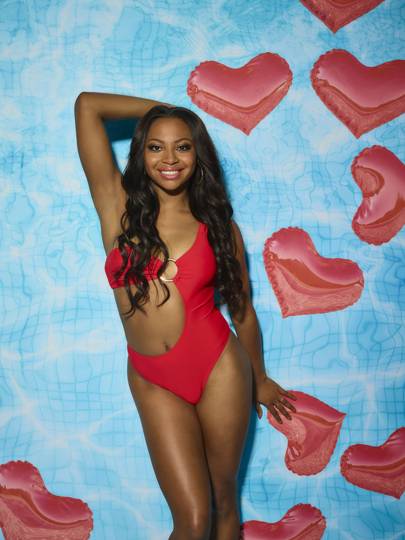 Samira and Chris Pine
Speaking to GLAMOUR UK in Mallorca, Samira said: "I went to the GQ Man of the Year after party, and I thought I recognised this guy. I knew him from Disney Channel. I thought 'My God he was in that movie with Lindsay Lohan,' and he kind of moved to me and I thought 'he seems fun, he seems cool'. I kind of looked him up and thought 'he's actually a pretty big deal'. He was like 'take my number'. I was super super drunk so I couldn't even be bothered to entertain it, but he'd just won man of the year, so I was like 'be drunk'."

Despite not expecting to hear from the Hollywood hunk, lo and behold, he text her the next day and they went on a date to the Soho Hotel.
While – sadly – nothing more came of the casual dinner date, the pair are still in touch and text 'every now and then'.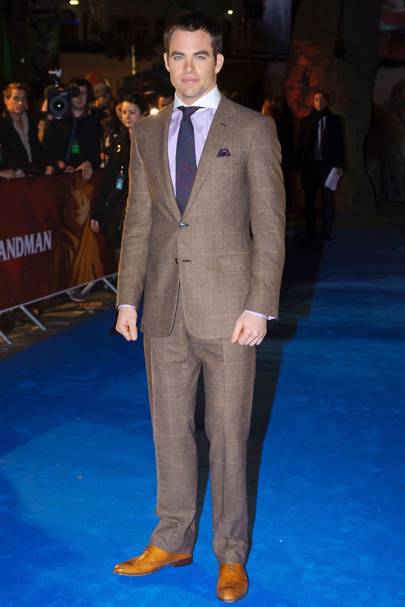 "Sometimes he's like 'I'm in London,' but I'm always too busy and I don't know him very well to say 'let's go to Westfield'. When I got Dreamgirls, he text me congratulations. He's very private but he'll text me every so often, just to let me know he's there."
Whilst the hopeful singletons jetting into the villa might not have an illustrious career like Mr Pine's, Samira is super keen to find love.
"I've been single for two years now so I'm like 'where's the boys at?', she joked. "I meet people that I know in the industry all the time and it's too small. I want to meet someone who can be my best friend, too. Friendship's really important to me, you have to be my friend first and then if obviously I fancy you and you fancy me then let's go."
Love Island's Dani Dyer reveals her famous dad's best advice and her pre-show beauty rituals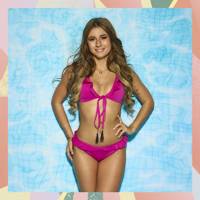 Love Island
Love Island's Dani Dyer reveals her famous dad's best advice and her pre-show beauty rituals
---
As well as growing tired of the men in her industry, Samira is hoping to break away from the West End completely and sees the show as a launchpad into her dream career. "I'd love to present," she said. "I also write my own music and so it would be great to get that out on YouTube."
Samira certainly has all the makings of a TV presenter; she has more energy than a springer spaniel and lights up the room, noting that she's 'permanently' full of energy. "Sometimes I'm like, 'Samira, calm down,' she jokes.
It's that very energy that she believes scored her a place on the island, as well as being relatable, totally herself and 'really out there'. "I'm so random, I will literally do a pirouette and walk off like nothing happened. I'd be like, "Did anyone catch that?" So I randomly sing. I'm just nuts."
We're sure she'll keep us – and the rest of the nation – entertained for the next eight weeks. Bring it on.
After a first look at the official merchandise and the new love island cast of 2018, the time is FINALLY upon us. You know it's true, it's time to wave goodbye to your social life for eight weeks because Love Island 2018 is officially here - but it's not too late to apply for Love Island 2018 so you'd better act fast!