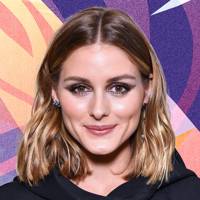 This is why Olivia Palermo's hair always looks so glossy and healthy
The ombre backlash has started - we knew the day would come. But don't worry - you can still get your favourite sunkissed highlights and low-maintenance roots, the colouring technique is just going in a new direction. According to our hair stylist insiders, the next big thing is "sombre hair".
Just as the name suggests - it's ombre hair, but a softer (or more subtle) hairstyle trend. Olivia Palermo and Lily James are excellent examples of this new trend, which sees traditional obvious ombre ditched for a more subtle graduation of lighter ends.
In fact, Olivia's colourist, Abby Haliti, only paints a total of six highlights each colouring session to keep Olivia's sombré fresh. Using such little bleach not only creates a subtle effect, but prevents Olivia's ends from becoming dry and damaged. That, and the fact Miss Palmero washes her hair every day, is how she keeps it looking so damn glossy.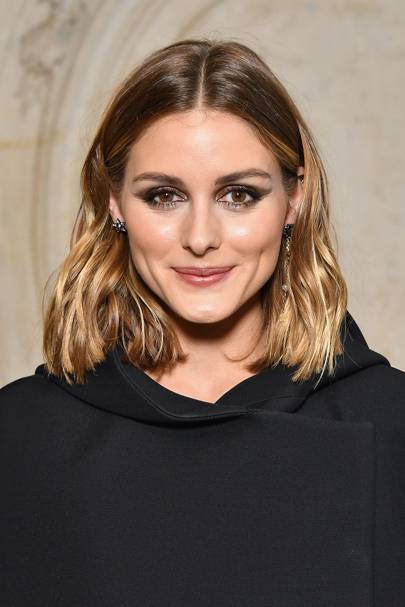 "The sombre look is all about a softer version of ombre. The appearance of dark roots is less harsh than before and therefore colour is more seamlessly melted together. It goes beyond balayage and works with more shades and tones throughout the hair to add dimension and texture," says Bruno Elorrioroz, Aveda colour expert at the Aveda Lifestyle Salon & Spa, Covent Garden.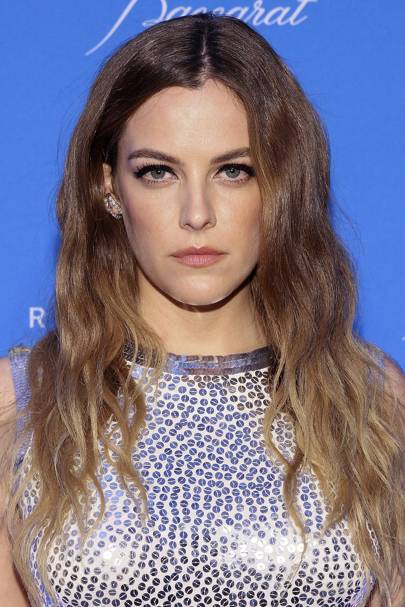 "The key to achieving 'The Sombre' is to use more colours; taking the darker hue found at the roots and subtly weaving it through the lengths of the hair to ultimately create less of an abrupt contrast from roots to ends."
The sombre trend can work for anyone, and roots are kept natural for a low-maintenance appeal.
"Use tones that are a few shades lighter and a few shades darker than the natural colour base for the most natural and complementary result for your skintone," says Bruno.
The subtle shift in shades needed are created using the Aveda Full Spectrum colour system, a 96% naturally-derived formula completely customisable for each individual, and enabling Aveda Artists to create the tiniest tweaks in tone with an innovative lifting crème, whilst infusing hair with healthy-looking shine, powered by essential oils of sunflower, castor and jojoba.
While we think this look is PERFECT for low-maintenance blondes, it's especially flattering for brunettes, adding soft gold, honey and caramel shades to lighten their natural shade without the hassle of regrowth.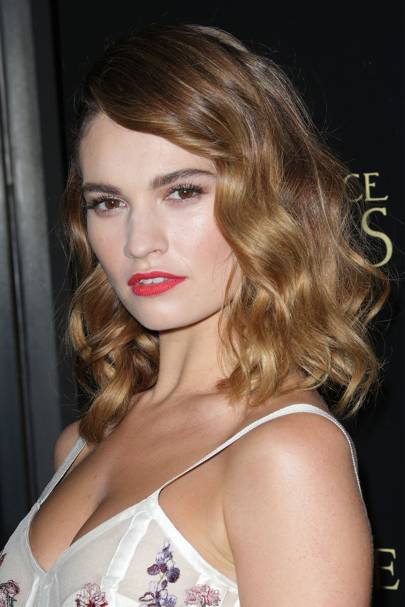 It's kind of a more grown-up version of ombre, which can be too dramatic if you work in a more corporate environment. Think Lea Michele, Jessica Biel and Kate Beckinsale as poster girls.
Right, we're off to book a hair appointment now…
Want more hair colour inspo? Here's what's trending RN:
Chocolate

Hailee Steinfeld is our latest hair hero. Her chocolate colour always looks so healthy and smooth, with some very subtle highlights to add natural warmth to her brunette.

Strawberry Blonde

Emma is always redhead goals. This season she's upping the blonde hair colours and making copper take a backseat, but never abandoning her trademark ginger 'do.

Rich chesnut

Not everyone goes lighter for summer, and Lily Aldridge is tempting us with her rich roots and chestnut ends. A very subtle balayage that will allow your lengths to grow out worry-free between appointments.

Golden copper

Julianne Hough shows blondes how to transform into a redhead with this golden copper colour. It's bold, but the lighter undertones give her a 'born with it' rather than 'from the bottle' look.
Check out our favourite red hair colours of the season...

Dark Auburn

Adding reddish tones to brunette hair will immediately help to warm up your complexion. That, or jump on the fake tan train.

Golden blonde

If you're not ready to go full platinum, golden blonde is the way to go. Wear it with messy curls like Rita to really amp up the beachy vibes.

Cocoa

After shaving off her long blonde locks and experimenting with platinum to white-blonde tones, Cara's gone back to her roots with a cocoa-coloured pixie.

Golden bronze

Heidi's super-shiny bronze shade is slightly darker than her usual all-over highlights, but a hint of blonde keeps it nice and summery. If your bleached hair is in need of a break, this could be the shade for you.

Honey blonde

The reigning queen of blondes (in conjunction with Blake Lively, of course), no one does sun-kissed and sensual like Rosie. Take a cue from the model and go for a slightly dirtier, deep blonde for spring.

Bronde

The perfect in-between, bronde is the shade if you want to lighten your look but keep it totally natural, like the beautiful Lily-Rose Depp.

Auburn

Ever the siren, Amy Adams demonstrates that ginger biscuit is the colour en-vogue. Perfect for those with paler complexions who want to bring warmth to their appearance in spring.

Caramel

The bronzed goddess herself shows us that caramel is the colour you need in spring alongside a refreshing, textured cut.

Dirty blonde

Queen B's lightened locks from way back are still summer hair goals. Keep it sleek and straight to really show off your new 'do.

Warm brunette

We are almost too distracted by those stunning (I repeat, stunning!) accessories to fully appreciate Emma's hair colour. Upping the warm undertones and reddish hues brings new life to her brunette locks.

Almost-black

We get the feeling Selena isn't about seasonal hair - she is about what works for her. And with skin that pale and dewy, she's made the right decision by opting for a strong, almost-black tone and an effortless ponytail to enhance her natural beauty.

Chocolate

We love tonal beauty here at GLAMOUR, and Kerry Washington is goddess goals with her chocolate hair and glowing skin.