The Spice Girls are officially reuniting and you won't believe how much they're getting paid
The 90s were a simpler time: slicking on body glitter instead of meticulous contouring, starting relationships through mixtapes (instead of endlessly tagging your crush in memes), and it was impossible to drunkenly text your ex. Don't you just wish we could return?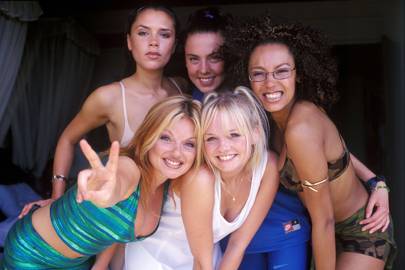 Well, it's kind of almost possible, as the wonder women behind your ultimate school disco jam are BACK. That's right, the Spice Girls have officially reunited.
Scary, Sporty, Ginger, Baby and Posh spice (that's right, Victoria Beckham has finally signed up too) reportedly met to discuss their highly anticipated reunion - It's actually happening!
All five members will be paid a whopping £10million each for the new venture.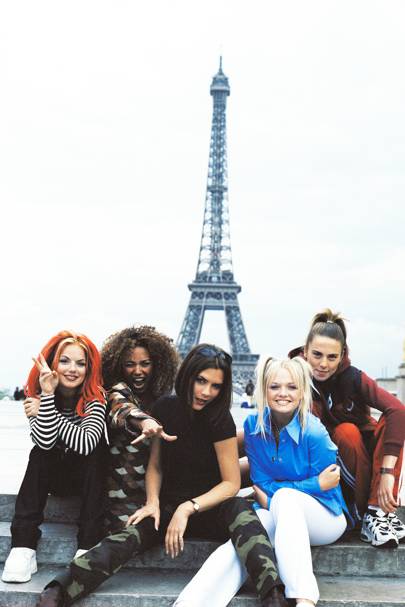 The group have reportedly committed to a TV special in China and an entire new album. But VB fans don't get too excited because according to reports, Posh spice signed on under the condition that she wouldn't have to sing.
The reunion, which has been in talks for years, was masterminded by Pop Idol's Simon Fuller.
Geri Horner (aka Ginger Spice) was also a driving force behind the reunion, previously telling Red magazine: "I really pushed to get everyone back together. It got to the point where I just had to let it go."
However, it was mostly Mel C (Sporty Spice) who campaigned to get the five back together, and a source says they have been "locked in secret talks since the summer, and finally they are all on-board for a 2018 reunion."
"As it stands, they will be working together on a series of projects, which will include an album and a TV special celebrating the Spice Girls."
However, they admitted that getting Posh, who initially declined the request, on board was a struggle, saying: "Getting Victoria to agree has been a coup for everyone involved, given she has always been the person holding back on a reunion." But the fashion designer has finally agreed to join the rest of the band - now that's what we call girl power.
The band reunited briefly at the London 2012 Olympic Opening Ceremony, where they performed Wannabe and Spice Up Your Life. But we have a feeling that was nothing compared to what's in store - VIVA FOREVER!
The most iconic Spice Girls moments
The most iconic Spice Girls moments