These are the travel-size beauty products you *have* to pack for a trip away
When it comes to packing your holiday beauty essentials, no matter how many times you write a checklist, you always forget something. Having all your favourites in under 100ml for the plane, and remembering what you'll need while you're there, can be a bit of a headache. So, to lighten your load, we've worked out the fail-safe travel-sized beauty product must-haves that'll ensure you feel summertime fine from take off to touch down...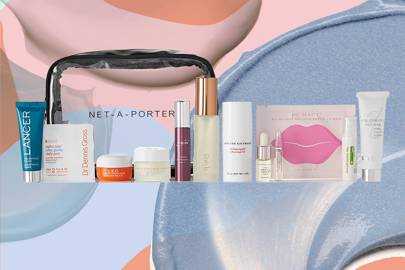 The Skin Kit
Wish you could travel with a facialist on hand for your best-ever skin on holiday? It's now one step closer, thanks to devised by the the beauty experts at NET-A-PORTER. With a selection of 12 skin cleansers, oils, peels, serums and eye brighteners, from cult brands such as Sunday Riley, Omorovicza, Lancer and Dr Dennis Gross to name just a few - it covers every skincare base for glowy holiday skin. And best of all it's cleverly packed into a transparent pack so there's no decanting or squishing into a clear plastic bag. We're all up for treating ourself to first class beauty, even if we do turn right on the plane.
The Plane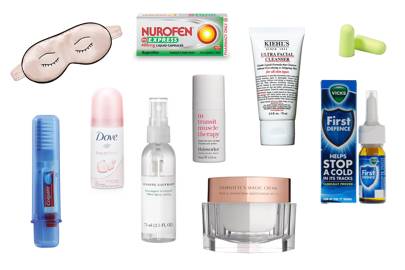 Ear plugs, tooth kit, eye mask: Yes, some airlines offer them, but surprisingly some don't and it's a bleeding nightmare if you're stuck next to someone who insists on keeping their reading light and you want a kip. Better to be safe than sorry.
Nasal spray, painkillers: The single best travelling trick I know is to use a chemist-bought nasal spray such as (£6) when flying. Using it when you first get on the plane will significantly reduce the threat of developing bugs from inhaling the air conditioning. If, though, you tend to get a headache from the air-con, bring painkillers. It's a killer not to have them.
Moisturiser, pillow spray and muscle cream: Hydration will literally be sucked from your skin whilst on a flight so take a thick and nourishing cream such as (£70) to lather on when your face feels a little dry. Admittedly, pillow spray is an added luxury but, a little lavender mist ( (£18) can really help to relax you during the flight and don't forget the muscle cream. It's not something many people think of but if you wake up with a stiff neck, it'll be your saving grace. We love (£18) - it really does tingle the right spots.
Facewash and deodorant: When you get the "breakfast wake-up" having been hunched in the same position for seven hours, there really is no better word than "rough" for how you're probably feeling. The best quick-fix is a good facewash, a slick of deodorant (we love (£23)) and a scrub of the old nashers. Take Kiehl's travel-sized (£7.50) for the best kind of in-flight wake-up. Its gel formula lathers the skin in a creamy foam, leaving it moisturised and refreshed.
The hotel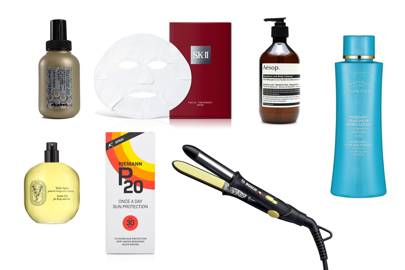 Yes, the hotel will provide the shampoo, conditioner and shower-gel frills but there really are some key items missing on their stock order...
Make-up essentials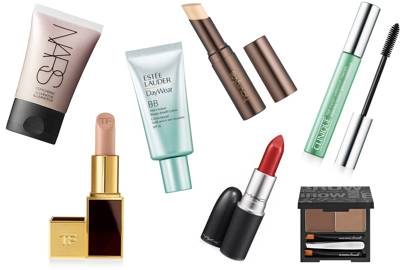 Узнайте про полезный веб портал со статьями про матрасы украина.