The best reactions to Winona Ryder's marvellous facial expressions at the SAG Awards
Hurrah! Stranger Things won the award for Outstanding Performance by an Ensemble in a Drama Series at the SAG Awards last night, and the cast went wild. AND Winona Ryder won the award for most facial expressions pulled during an acceptance speech. EVER.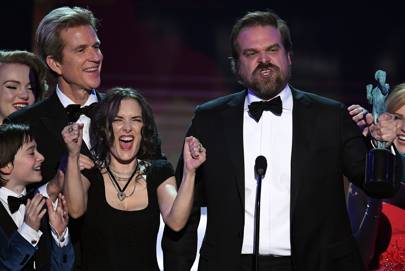 David Harbour, who plays Police Chief Jim Hopper gave an impassioned speech, calling for his fellow actors to "go deeper and through our art battle against fear, self-centeredness, and exclusivity of our predominantly narcissistic culture."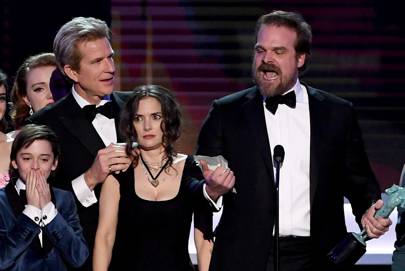 "As we act in the continuing narrative of Stranger Things, we 1983 Midwesterners will repel bullies," Harbour shouted from the podium. "We will shelter freaks and outcasts, those who have no home. We will get past the lies. We will hunt monsters! And when we are at a loss amidst the hypocrisy and the casual violence of certain individuals and institutions, we will, as per Chief Hopper, punch some people in the face when they seek to destroy the weak and the disenfranchised and the marginalised! And we will do it all with soul, with heart, and with joy. We thank you for this responsibility."
ANYWAY, during David's speech, Winona pulled every facial expression going, and the Internet reacted spectacularly. Never change, Winona,
[ id="825906673948581889"]
SAG Awards 2017: All the dresses & red carpet looks
SAG Awards 2017: All the dresses & red carpet looks



Мы предлагаем заказать и www.xn--e1agzba9f.com по вашему желанию, недорого.