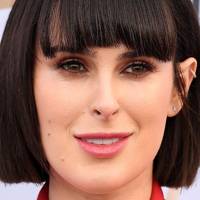 Fringes and bangs are this season's most versatile hair accessory, so get ready to embrace the trend
Rocking a fringe is an instant style statement and the right one can switch up your look from rock chic to elegant swan to bedheaded beauty with a swift flick of the hair.
Before you go for the chop, you should probably work out what length it should be. Do you want blunt-cut bangs, side-swept locks or a peek-a-boo fringe?
And are you going to keep your hair long, cut it into a short hairstyle when you get your fringe? Keep your 'do curly or straight?
Don't worry, whatever you go for, these gorgeous celebrity fringes below will help you work out exactly which look you want to emulate...