Contouring: everything you need to know 💁
As we eagerly await for Kim Kardashian's beauty line (which will definitely consist of a contour product), we give you a lesson in how to contour like Kim Kardashian and co.
Like us, you probably wonder how all the celebs just happen to have really incredible cheekbones and glowing faces? Well, lucky for us mere mortals, it's not always the gift of God. It's all down to a little thing called contouring. Here's what to know: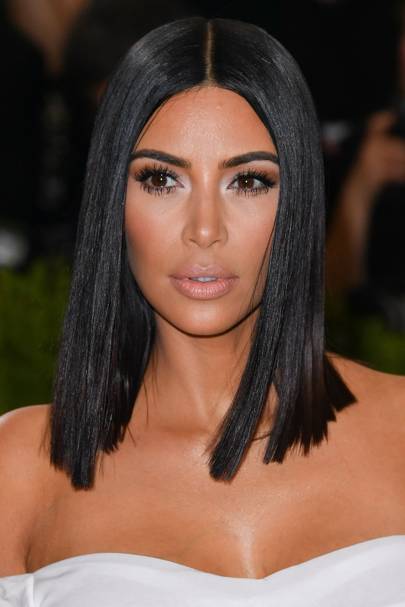 What is it?
Countouring is a way of using darker and lighter shadowing to change the shape of your features. You can change your nose shape, make your eyes bigger, your lips bigger, your jawbone sharper, your cheekbones higher and your face slimmer by adopting the technique into your beauty regime.
Do you have to wear a lot of makeup to achieve the look?
You have to use both a darker and lighter product all over the face to achieve the desired effect but celebrities like Kim Kardashian do tend to use liquid products which usually result in a heavier look. If you're more of a natural makeup person, you can still create subtle shadows using a softer powder.
So, how do you do it?
Learn from the beauty Vlogger Lisa Eldridge by watching a step-by-step video...
Or read M·A·C's Senior Artist Cher Webb's top 10 tips:
1. Apply a base that gives you a radiant finish and evens out skin tone. Cover any blemishes and under eye shadows with a long wearing concealer. A flawless base will set your makeup up for success.
2. Conceal under your eyes with a shade that is two shades lighter than your skin tone to brighten. Also highlight under the brow shape, the upper cheekbones, nose panel and cupid bow.
3. When choosing a colour to contour with go for products with shades that mimic natural shadows like taupe or soft grey/browns, rather than bronzers.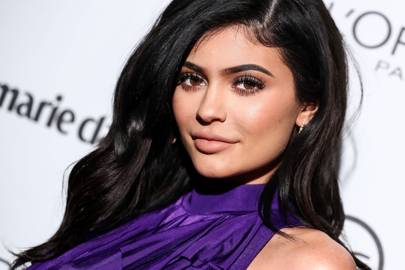 4. When applying your contour use a brush that has a small tip or an angle.
5. Carve and sculpt the cheek contours by starting from the middle of the ear and gently sweeping the shadow across the face - the size of your pinkie finger is usually about right. To avoid hard lines blend with small circular movements.
6. Contour the nose panel if you feel it's necessary and the forehead. For the forehead do the outer temples to create a light halo, this looks flattering when the hair is tied back and the forehead is completely exposed.
7. Contour under the jaw line towards the ear to define and shape the face using the same brush technique.
8. Highlight your cheekbones with a cream or powder depending on preference. After, press on to the cheekbones, nose panel and Cupid's bow on top of the light concealer that's already applied.
9. Enhance your makeup further by applying a light blush to the apples of your cheeks and a little into the cheekbones. This will marry all shades together and will promote a natural flush to the cheek.
10. Finally dust over some pressed powder to the t-zone to complete your skin look.
Need some help choosing which kits is best for you? Have a look at our guide to the best contour kits available in the UK.
Check out the celebs who practice contouring below:
Kelly Rowland

Do you ever see Kelly Rowland not glowing. The starlet shared her beauty tip and surprise, surprise it's all about the technique... "Contouring your nose and cheekbones with powder can work wonders."





Allison Williams

Even if you're very pale, don't be afraid to try out the technique at home until you get the perfect shades. Contouring works on any skin colour.

Sienna Miller

Well, if Sienna Miller says it's great, so do we. The starlet fessed up to getting happy with the bronzer: "Always bronze underneath your jawline - it contours the face and adds depth. The bridge of the nose, cheekbones and temples are also essential."

Jennifer Lopez

Yes, it's a heavier make-up look on J.Lo but doesn't she look foxy?

Hayden Panettiere

Contouring works on all face shapes and can really help to create feature definition on even the most cherubic cheeks. Hayden Panettiere commented: ''I put bronzer around my face and in my hairline. I also use it as eye shadow. It gives the perfect contour in the crease and under the lash line.''

Kim Kardashian

Ah, the queen of contouring. Kim puts her radiance down to the practice and regularly shares her pre-contouring photos on Insta.

Chrissy Teigen

Mrs John Ledgend uses the technique to define but all to up the ante on the summer glow. We approve.

Jessica Alba

Jessica Alba's make-up artist, Lauren Andersen, is a huge advocate of contouring. She regularly posts videos about it and is often responsible for the make-up beauty looks of Reese Witherspoon, Emmy Rossum and Jaime King too.

Cara Delevigne

If you're into au natural during the day, make like Cara and save the contouring for a "wow" evening look.

Rihanna

Remember, the key is to blend. Just look, you can't even tell if Rihanna's cheekbones are naturally that good...

Rita Ora

Rita, that shading on the hollows of your cheekbones is spot on.

Kylie Jenner

"Kim, you're not the only one who has contouring down."