Flannel hair will be everywhere when autumn arrives
The heatwave has disappeared, festival season is almost over, and autumn is officially on its way in.
Apart from terracottas and purples set to be the colour of the season, there's another very specific trend set to be taking over our insta feeds - flannel hair.
Though it might not sound like the most appealing term, flannel hair is just the fancy way of describing hair with lots of copper, auburn and mulled wine tones to it. Think Lana Del Rey. Ginger is BACK with a bang, people!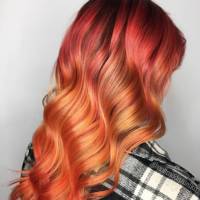 And hairdresser to the stars, Sharon Dorram, told that taking the leap can be very complimentary to the skin and overall appearance.
"I love creating this colour for people who want a change because it can be so opulent."
65 of the best celebrity redhead looks ever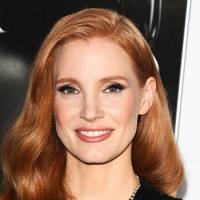 Florence Welch
65 of the best celebrity redhead looks ever
"I always see a spike in this trend around August because people are so tired from being overbleached from summer, and look to add rich and deeper hues into their look."
Some of our faves including Florence Welch and Bella Thorne already rock this colour year-round, and we might just be joining them very soon.
Wondering how to maintain your new red hair colour? Here are the best shampoo and conditioners for redheads to keep it looking vibrant...
A (£36) & (£22)
This duo gives a subtle boost of colour to the hair and is particularly good for natural redheads who are experiencing colour fade with age.

, £24, Shu Uemura
What the hell is a reviving balm, you say? Well, apply this bad boy after you've shampooed, wait five-to-ten minutes and BAM - your colour is intensified, and a little brighter. If you want that just-coloured feeling at home, this is it.

(£14.50) & (£16)
If you're looking for an everyday way to prolong your colour, this Redken pair receives rave reviews from redheads and brunettes alike. Plus, the pretty pink bottles make for an excellent shower addition.

, £24.95, Fudge
This guy does exactly what he says on the packet: boosts colour and shine. If you have a special occasion coming up but don't have time to hit the salon, pop this in the night before for a quick refresh.

(£18) & (£14)
A powerful in-shower couple that's particularly good for those who get their red hair from the salon. Both products give a serious hydration hit to prolong the work of your hairdresser and leave hair smooth and shiny.

, £19.60, Davines
When Jennifer Anniston raves about a hair product, you listen. Known for its gloss-giving talents, Davine's Alchemic itioner locks in shine and colour like no other. Use the 'red' one to cater to your copper locks. It will also cater to blonde highlights and make these look brand new, too.

, £26, Bumble & Bumble
Best for colour-treated redheads, this gloss treatment is to be applied on dry hair and left for 20 minutes before rinsing it off. The super-shine and vibrant colour you're left with will last you three washes.