Kate Middleton opts out of black dress code at the BAFTAs
For most women attending the BAFTAs their choice of outfit was a relatively easy one.
One month on from the protest staged at the Golden Globes, those attending the BAFTAs were encouraged to continue the Time's Up movement and wear black in a show of solidarity against sexual harassment.
But for one female attendee, the protest posed somewhat of a sartorial conundrum.
Will actresses wear black on every red carpet during awards season?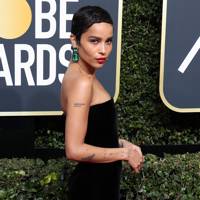 Award Season
Will actresses wear black on every red carpet during awards season?
Kate Middleton - who attended the ceremony with her husband Prince William - would have been forced to break royal protocol if she chose to wear black to the event.
Not only are royals encouraged not to wear all black unless they are attending a funeral or Remembrance Day, but she could also violate the royal tradition that calls for the monarchy to avoid making political statements.
But, of course, if she chose to wear something else other than black, the Duchess of Cambridge risked being the only one in the room wearing colour and could've even faced scrutiny from the movement.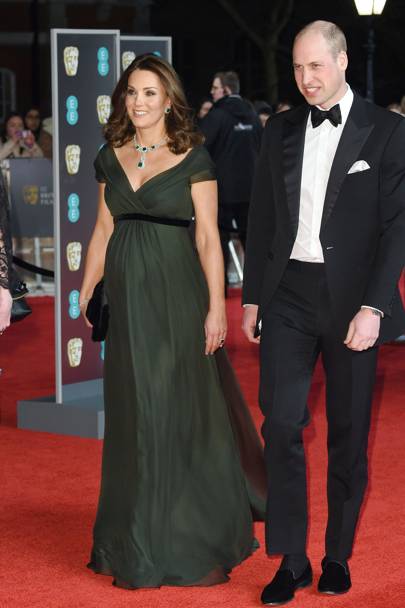 Choosing to stick to the royal rules, Kate wore a green Jenny Packham gown with a black belt, perhaps as a nod to the movement. Green is also a colour that features in the Suffragette flag, so although she's choosing not to defy protocol, we've got a feeling she's subtly standing with the women on the red carpet.
Similar to the women who attended the Golden Globes, Kate accessorised with emeralds, which could also be a show of support for the Suffragette movement.
Do you think she'll face criticism? Only time will tell.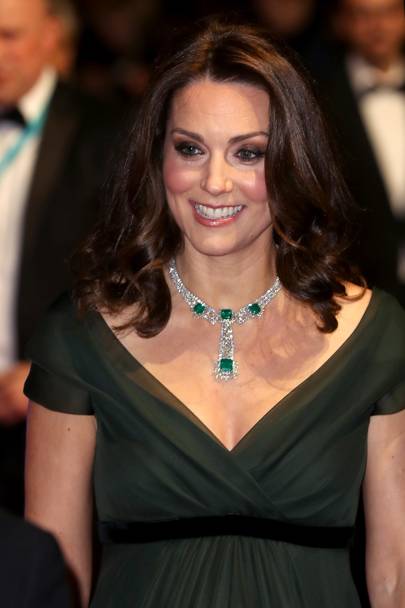 Here are a few more of Kate's style hits...