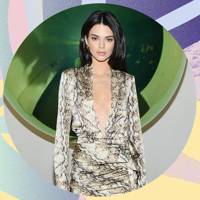 How Kendall Jenner made the transition from reality television to runway dominance
Kendall Jenner burst onto the fashion scene in 2014 to much criticism, but despite claims that her family's influence secured her spots on the runway the 22-year-old has since proved her worth within the industry and is now a fully-fledged style icon.
The young star has always had a sleek, sophisticated look to her, but since becoming a high-fashion catwalk model she has frequently ventured outside the sartorial box.
From sequined boots to floral suits and tracksuits, looking beautiful head to toe, Kendall manages to pull off every outfit she puts on.
Scroll down to see some of her very best lewks...