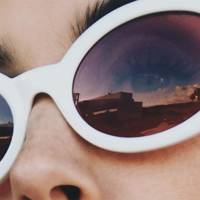 10 pairs of sunglasses we're snapping up to distract ourselves from the bad weather
We don't mean to alarm anyone, but January is officially over.
And while we may all currently be trying to make our plans work in spite of the oncoming onslaught of snow, there's something about the end of January that sparks a feeling of hope that warmer months are somewhat on their way.
So while we wait patiently, there's nothing else to do but plan a prospective new wardrobe.
Top of that list? A brand spanking new pair of sunglasses.
One of the most pleasurable shopping trips there is, these tinted lenses require zero changing room queues to find the perfect pair.
The 10 things we'll *all* be wearing this spring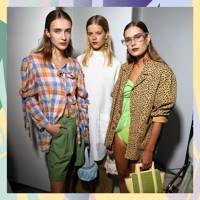 Fashion Week
The 10 things we'll *all* be wearing this spring
So whether you have one trusty set that has seen you through the last 5 summers, or a drawer full of 20+ (guilty), it's never not the right time to snap up some more.
So what styles are going to be big for 2018? Classic round and aviator shapes aren't going anywhere, while extreme, minuscule rectangles remain a key style after last summer's influx.
We've rounded up the best pairs to buy. Now it's over to you, sunshine...
Oval-Frame Sunglasses, £120,

Leopard-Print Cat Eye Sunglasses, £12,

Mirrored Screen Sunglasses, £17.99,

D-Frame Sunglasses, £375,

Neon Angular Sunglasses, £12,

Oversized Square-Frame Sunglasses £285,

Chunky Olive Sunglasses, £10,

Tortoiseshell Acetate Sunglasses, £220,

Embellished Cat Eye Sunglasses, £645,

Rectangle Sunglasses, £14,