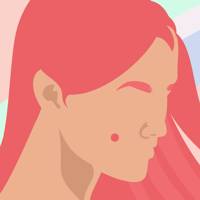 Here's why you should NEVER put toothpaste on a spot
We all love a good beauty hack. Whether it's repurposing lip balm as a highlighter or using castor oil as an eyelash serum, we can't resist the possibility that there's a miracle beauty product already hiding at the back of our bathroom cupboard.
Creating our own beauty DIYs might seem like the perfect way to save money (hey, that Ibiza holiday fund has to come from somewhere), but not all homemade beauty hacks are created equal. Clogged pores, inflamed skin, increased redness, the world of DIY beauty hacks is a minefield of skincare nightmares, and we're uncovering the imposters secretly sabotaging your beauty routine.
Every single acne product recommendation, tip and celebrity-approved hack we know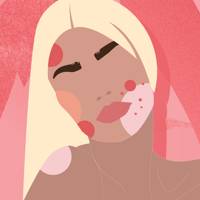 Acne
Every single acne product recommendation, tip and celebrity-approved hack we know
One of the biggest offenders is the infamous beauty hack - putting toothpaste on a spot. This beauty DIY is an urban myth that goes all the way back to the secondary school playground where we heard the legend that a dash of Colgate would cure that nasty pimple right in time for the school disco. Some playground wisdom is best left at the school gates, and this skincare hack is definitely one of them.
Debunking this beauty myth for good, Erin Norden from Clean Beauty Market has revealed that toothpaste is far from a skincare savior.
Five genius ways to banish acne using products from your kitchen cupboard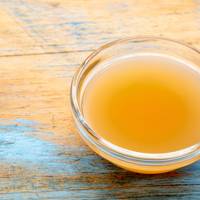 Skincare
Five genius ways to banish acne using products from your kitchen cupboard
"Toothpaste applied on the skin disrupts the acid mantle," she explained in an interview with
In fact, this so-called quick-fix can cause some serious skin damage and make that blemish much worse.
"People apply it to a blemish thinking it will dry the pimple out but what it does is irritate the skin and causes redness."
Should we be putting coconut oil on our faces? We ask the experts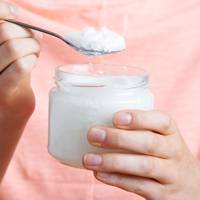 Acne
Should we be putting coconut oil on our faces? We ask the experts
Toothpaste isn't the only beauty hack that's secretly sabotaging your skincare routine. From using kitchen sugar as a body scrub to trying coconut oil as a moisturiser, we're all guilty of turning to Pinterest to find a beauty DIY shortcut, but Norden cites these two beauty hacks as two of the worst culprits for damaged skin.
It looks like it's time to say goodbye to mint-scented blemishes and a trail of sugar in the shower and say hello to radiant, refreshed skin. Sorry Colgate, it's not us, it's you.
Here are some spot treatments that actually will work wonders on those pesky pimples...
Drying Lotion, £16,

The classic blemish treatment is formulated with a holy trinity of acne-fighting ingredients including salicylic acid, sulfur, and zinc oxide, which help draw out stubborn impurities and shrinks pesky spots while you sleep.

The drying lotion is also perfect for cystic acne, thanks to the addition of calamine lotion, which soothes the skin and reduces redness while you sleep, and salicylic acid, which penetrates deep into the pores, exfoliates skin cells and reduces sebum production.

It seems that Badescu's magic in a bottle is working wonders, as shoppers on Amazon have been leaving five-star reviews and impressive pictures of their skin transformations for the bestseller.

KILLA, £27 (8 x patches, 8 x swabs ),
Zitsticka's KILLA patches (excellent name, don't you think?) target deep, under-the-skin pimples with a potent combination of zit-zapping ingredients. Containing just five ingredients (including hyaluronic acid, salicylic acid, and niacinamide) the swipe and stick kit aims to dissolves blemishes at the source, rather than just treating the skin's surface. Blind pimples, begone!

Super Spot Remover™ Blemish Treatment Gel, £16,
By combining the power of zit-zapping salicylic acid with skin-soothing red algae, Origins have concocted one powerful spot stopping solution. And it seems you guys love it too, as it was awarded with 'Best Blemish Treatment' in the GLAMOUR Beauty Power List 2018.

EridiKate Acne Treatment, £22,
The cult US brand has only recently landed in the UK and it's already proving to be a hit. It contains 10% sulfur that dries out spots, alpha hydroxy acids that reduce the appearance of enlarged pores and zinc oxide that absorbs excess oil. Perfect for those bumps you can feel but can't yet see.

Overnight Clearing Gel, £46.50,
Pricey but spot sufferers swear by this stuff that contains salicylic acid, hyaluronic acid and tea tree that helps clear spots, calm redness and stop bumps from re-appearing, all while you sleep.

Clear Skin Clearing Treatment, £37,
If your spots are leaving unsightly marks, this formula works hard to not only fight blemishes but also fade any existing marks without being too drying,

10% Sulfur Paste, £19,
This magic potion also contains the ingredient-of-the-moment, sulfur, along with salicylic acid to calm, dry and exfoliate skin.

These handy little patches from Korea can be popped on at night and are designed to pull out puss from pimples. The weightless patches help target spots and breakout-causing bacteria, whilst minimising the appearance of blemishes, redness and inflammation to leave skin clear, fresh and soothed. People who have tried the purse-friendly stickers can't stop raving about them.

Effaclar Duo + Anti-Blemish Moisturiser, £16,

No one understands skin like the experts at La Roche Posay, who have relied on their skin-loving thermal spring water to remedy problematic skin for years. This wonder product is able to moisturise, control oil production and correct dark spots all at once. Genius.

Offects TE-Pads Acne Pore Treatment Pads, £44.50,

Heralded as the king of the chemical peel, Dr Zein Obagi's at-home treatment regime is cosmecuetical skincare at its finest. These acne-fighting pads contain salicylic acid to hinder oil production and glycolic acid to enhance exfoliation, resulting in clearer, more radiant skin from first use.

Salicylic Acid 2%, £4.20,

Believe it or not, the best thing about this product isn't the price (although, it's pretty great, right?). The hybrid of salicylic acid (a beta hydroxy acid proven to both prevent and treat blemishes) and witch hazel to reduce redness makes this serum a great product to add to your anti-acne arsenal.

Dynaspot, £22,

Pop this cult classic on top of any spot and watch it disappear thanks to the combination of chamomile, tea tree oil and salicylic acid, allowing the formula to treat the blemish without drying out the skin around it.

Blemish + Age Defense, £85,

The fact that this oil-free serum targets the signs of ageing as well as pesky blemishes makes it an instant favourite. Containing a potent wrinkle-reducing blend of acids, it works to detox congested pores and boost cell turnover.

Acne On The Spot Superstar Serum, £105,

Patented anti-microbial ingredients, precious botanical complexes and high-grade salicylic acid makes this serum a powerful solution to your acne woes.

Detoxifying Clay Mask, £45,

Showcasing activated volcanic ash and clay, this results-driven mask loosens stubborn blackheads and inhibits oil production, while tea tree oil and peppermint keeps skin calm.